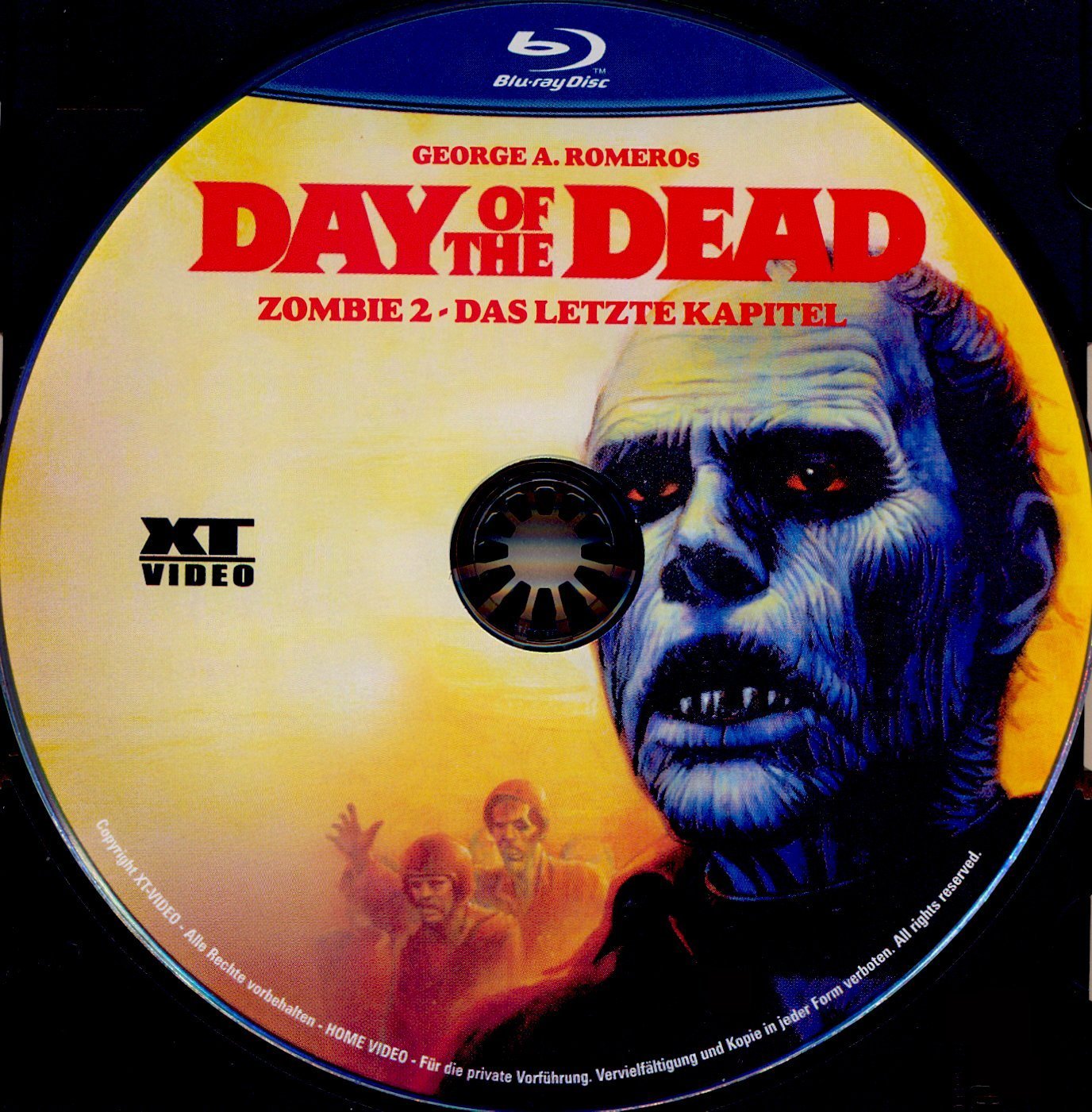 After watching Day of the Dead 2: Marino Hatchetman , and Andreas van Ray As the movie begins the year is and we're at a Ravenside, a military installation somewhere in Pennsylvania interestingly enough there happens to be palm trees in Pennsylvania, something I didn't know. I did, however, know there were palm trees in L. Anyway, something bad is going down beside this film , resulting in zombies running around, and the military makes the scene, killing everything on sight. One man escapes with a thermos containing a whirly, twirly vial, but he gets shot and the thermos is lost in the underbrush. Fast forward some thirty-seven years and we see a group of schmucks inmates at an asylum that just happens to be located where the military installation was so many years prior, at least before the army blew it up and one of them finds the thermos, believing it to be some sort of treasure.
I'm not going to bother going into specifics in terms of the various character as it's not worth the effort , but as you can guess, one of them manages to open the thermos allowing the vial to fall out. After doing so it releases these magical, glowing, Tinkerbell spores that attach themselves to a handful of people present at the time. Subsequently these individuals get sick and start shedding their skin, along with developing oozing scabs.
The symptoms clear up, but guess what? Do you ever watch a film and start thinking about how the money spent in making said film could have been better spent? This is one of those kinds of movies they should have just given me the money to fund my Catholic high school girl beach volleyball program. The situations played out in this film were more akin to the Resident Evil films than anything else, at least in my opinion there's a lot of mutation elements thrown about. Normally I try to find at least one positive aspect in a movie but I was hard pressed to do so here, primarily because the story was so, damn boring and the characters strictly two dimensional.
Even the ten minute opening sequence, one that should have been exciting as it featured army men fighting the undead, was completely lifeless no pun intended and devoid of any, real fun. The film then drags along for next hour and ten minutes until the last twenty minutes or so, when some zombie action kicks in it's during this time things get visceral, but by then I had lost much of my interest by this point. There were quite a few specifics I despised in terms of this film, some of the main aspects being the following The mental patients in general I've seen real, live loonies before and the people acting all crazy here seemed just that, regular people trying to act crazy.
Hey, let's walk oddly with weird hairstyles and sit around and rock back and forth with stupid, simpleminded grins on our faces. Don't we appear crazy? Near the middle an affected doctor does an Internet search in terms of learning about the vial, and he does get a response from someone, a civilian, who knows quite a bit. Later on, after the hospital's been quarantined and supposedly locked down , the dude with the information just shows up in one of the day rooms so that he can dump a huge, steaming load of exposition in our laps.
How in the hell did this guy even get in? Also, given what he knows, it seemed completely idiotic that he'd even show up, my point proved once he meets his end. There was some gunplay throughout, but never once did I see empty shells being ejected from various weapons or any other indicators that the weapons were actually being fired smoke, muzzle flashes, etc.
This may not seem like a big deal, but when a film bores you stupid, it's not unusual to focus on the trivial flaws more so than if you were truly engaged in the plot. By the way, I don't think some of the firearms used in the opening sequence existed at that particular period of time, but then I'm no weapons expert. Zombies don't talk, at least not in my book. They make guttural moans, groans, and growls, and they may grunt out the occasional word or two "Brains! I'm sure there's more, but that's what I came up with off the top of my noggin. All in all I thought this a generally worthless experience, one that lacked any respect for the franchise it's trying to leech off of, and worthy of a single star out of five.
Cookieman By the way, the people who made this film are also behind Creepshow 3 so needless to say my expectations for that film have been lowered significantly after witnessing this abomination. If any body gives this thing more that one star there high. This movie has nothing to do with Romero's Day of the Dead. Dai il tuo voto da 1 a 10 passando con il cursore sulle stelle e poi clicca quando raggiungi il voto che ti soddisfa. Se vuoi puoi modificare il tuo voto passando con il cursore sulle stelle e cliccando quando raggiungi il voto che ti soddisfa. Sono persone come te: I top user sono scelti tra i membri della community sulla base della qualità e della frequenza dei loro contributi: Basta che tu ti registri a FilmTv.
Raccontaci il cinema che ami! Trama Scrivi un tuo commento breve su questo film Scrivi un commento breve max battute Attenzione se vuoi puoi scrivere una recensione vera e propria. Copia la scheda del film. Ordine elenco: Domenica 10 Marzo Domenica 27 Gennaio Sabato 26 Gennaio Domenica 16 Dicembre Sei un blogger e vuoi inserire un riferimento a questo film nel tuo blog? Voto Visitatori: Commenti Forum. Cerca il commento di: Azzera ricerca. Voti e commenti su Day of the dead 2: Pessimo horror di serie z che dopo un inizio tutto sommato discreto si trasforma in una specie di melodramma ospedaliero,completamente privo d'interesse e noiosissimo,risollevandosi minimamente solo nel finale dove ritorna a fare la comparsa lo splatter.
Quasi amatoriale la regia e la recitazione. Gus Van Sant. David Lynch Genere: Tobe Hooper Genere: Richard Kelly Genere: Gabriele Muccino Genere: Neil Marshall Genere: Steven Spielberg Genere:
simboli-casate.daniel-rothman.com | Day of the dead 2 - Contagium (special edition): Acquista in DVD e Blu ray
Day of the Dead 2 – Contagium in Streaming su ilgeniodellostreaming, Un ospedale isolato è teatro di un orribile contagio messo in atto da un misterioso. Il make-up è una delle cose peggiori di Day of the Dead 2: Contagium. In una scena, alcuni ragazzi si tolgono della pelle morta dal viso, ma noterete subito che . Nell'ormai lontano ,uno strano virus colpi' un ospedale militare in Pennsylvania causando l'atroce morte di soldati e medici che nel giro di pochi istanti. Day of the Dead 2: Contagium è un film horror statunitense del scritto da Ana Clavell e diretto dalla stessa Clavell e James Dudelson, interpretato da Justin. Recensione del Film: Day of the Dead 2: Contagium. Scheda film Day of the Dead 2: Contagium () | Leggi la recensione, trama, cast completo, critica e guarda trailer, foto, immagini, poster e. SCHEDA TECNICA. Titolo originale: Day of the Dead 2: Contagium. Anno: Regia: Ana Clavell e James Dudelson. Soggetto: Ryan Carrassi e Ana Clavell.
Toplists